Monday, 5 October 2020
It's October! This time of year is my favourite, I enjoy spring and summer but for me the run up to Halloween and Christmas is what I love. We've already started getting into the Halloween spirit with movies, decorations and even our bookcase has made the switch to be more spooky!
With Halloween comes the beginning of Autumn, there's a nice chill in the air that makes you want to cuddle up under a blanket with a hot drink and the beautiful colours of nature appear. For children there comes the promise of rain, much more than we have in summer and with rain comes puddles. I don't know about your children but for mine puddle jumping is a sport of which they adore!
As I had said last week when I talked about exploring nature and getting outside I have prepared for autumn and every one of us has wellington boots while all three children have waterproof clothing for when it's wet. You can bet that the minute it rained enough to leave giant puddles we had to head out and enjoy splashing around!
We found a quite street in the area with an enormous puddle which everyone enjoyed splashing around in. Scarlet and Dylan both ran around for about 20 minutes before we convinced them it really was home time. Simon and I had even joined in, I can't say it is something we have done since we were children but it was fun! We also Avery played in smaller puddles along the way, even if I'd lost one of his wellington boots and he had to wear Scarlet's old ones!
We've already had requests from Dylan and Scarlet to go out in the rain to the park! Which is obviously a fantastic idea and once my waterproof coat arrives will be our next rainy day adventure. Perhaps we'll even bring some coffee in a flask for me and Simon since we can't join in with that one.
Do you get out and go puddle jumping in autumn?
We are again joining in with The Ordinary Moments link up, be sure to head over and check out the other bloggers joining in.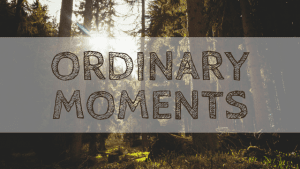 Subscribe to our RSS feed


Posts


Comments
Featured post
 It's now become my yearly tradition to spend at least some of New Year's Day looking back to the year we have just left behind to f...