Monday, 31 August 2020
It's officially our last day of summer! I can't quite believe that school starts back tomorrow.
Are we ready to say goodbye to summer yet?
I'm not quite sure I want it to end but I know we need a new balance, a better routine and earlier starts. So I guess I'm getting ready to embrace a new strange school year.
We usually end summer on one final big day out, having fun, eating a final summer treat and making the day a final farewell to our summer adventures. This year like much else is different. Our big final summer day out was last week even if we didn't realize it. We took a long walk in sun and admired the beautiful flowers and trees in bloom. We enjoyed sneaky treats and then we spent the rest of the week at home with a cold. Not the big farewell to summer we imagined but today we'll have fun at home and prepare for another school year.
When do your children start back and do you have a big farewell to summer day each year?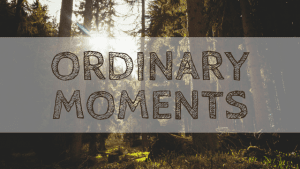 Subscribe to keep up to date


Posts


Comments
Featured post
 AD- I have received compensation for sharing my opinions. All thoughts and opinions are expressed entirely are my own.   Finding your way a...