Monday, 1 June 2020
Living in lock down has taught us all more than a few life lessons, it's forced all our lives to change in many ways. There have been other changes too, you see without the intervention of humans our green spaces are changing, they are becoming wilder.
This spring the world is truly in bloom, all around us we can see wild flowers popping up and growing in places they usually wouldn't and they are beautiful! Without people around landscaping to keep things 'perfect' we can see the real wilder world we live in. There are fields of buttercups showing up in parks and they can freely grow without the grass being cut and trimming them down.
During our walks this week we have focused on exploring and seeing parts of places we visit often in different ways. We have visited the Botanical Gardens and local parks that are close enough to us where we have seen wild flowers that would often be seen as weeds and pulled out or cut.
All three children have loved seeing all the flowers everywhere and watching as they grow each time we visit. Avery in particular has really found it enjoyable to explore this new world since this is the first time he is able to see any plants outside of peoples gardens and really explore them through touch, feel and smell up close. He wasn't keen on the grass feeling at the start but he quickly changed his mind and enjoyed exploring in the buttercups around him.
Instead we have injections of colour everywhere. My question is, now that lock down is beginning to end will we see this wilder world start to disappear again?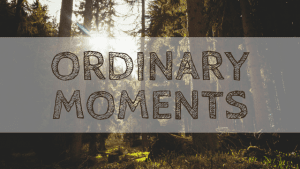 Topics

Archives