Monday, 15 June 2020
This last week has been all about preparing, baking and enjoying Scarlet's 3rd Birthday. It hasn't been what we wanted for her since we are still in lock down, however we made it the best day we could.
It was pink, girly and full of fun activities. We had bright decorations, games and Face Time calls with friends and family. However if you ask her about the day Scarlet will tell you all about jumping in muddy puddles, saying hello to her friends, playing pass the parcel, being "rock and roll" on her blow up guitar and decorating cupcakes. Small moments but to her they are the best bits.
While she had fun throwing around her paper flower decorations and generally having lots of fun I took the photographs above. I think they capture the fun she's having and that is what your birthday is all about right?
Have you celebrated a birthday in the family during lockdown?
I am joining in again today with The Ordinary Moments over on What The Redhead Said. Check it out below or come join in too.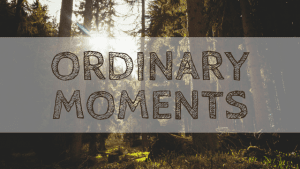 Topics

Archives