Monday, 11 May 2020
I started out joining in with The Ordinary moments last month and with everything going on I haven't join in since. I haven't written much or been in any kind of blogging pattern at all. I want to change that so what better way than starting a new week by looking back at the ordinary moments of last week? We have actually had a pretty good week, all things considered. There have been moments of every emotion and one incident where there was sheer panic but I am trying to remember to enjoy the good moments and to let the bad or harder moments fade away.
With that in mind I decided to reflect on some of our outside play time and experimenting this week. Around the beginning of lock down I ordered a tuff tray since we have a small outside space and it means messy play is easier to clean as well as providing a clear place for certain types of play. I'm also guilty of seeing all the beautiful play scenes on Pinterest and wanting to create my own.
This week we had various types of play and everyone got involved each time. Towards the beginning of the week I made moon sand using flour (3 cups) and baby oil (1 cup) which was a massive hit with all three children including Avery who got to have a play first without the older two. He loved the texture and it's got me so excited to take a beach day when this is all over!
It didn't take long at all for various toys to make an appearance and be included in the moon sand play with lots of stacking cups and play bowls being used to create sand castles that where stackable! They make for pretty impressive structures for sure, we also had a talk about why the smaller tubs wouldn't work under the bigger tubs as castles so there was even an extra bit of learning thrown in for Dylan and Scarlet.
Later in the week (yesterday!) I used some shredded paper that came in a parcel a few weeks ago to hide some toys in the tray for Scarlet and Dylan to find. I think it lasted 5 minutes before they started to just play with the paper, Scarlet particularly loved playing this game as you see it was pure delight for her!
Have you been enjoying new ways to play or new activities during lockdown?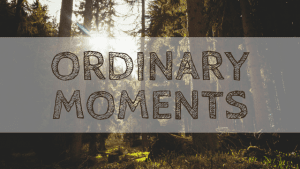 Topics

Archives