Monday, 9 March 2020
It's been a while since I joined in with a linky, well over a year now. I have been looking for one or two that I think I'd like to join in with and one of those is The Ordinary Moments with What the Redhead Said. Each week I hope to share some our own ordinary moments as a family.
We starting off on a big week with it having been Dylan's birthday. We don't tend to do birthday parties to celebrate, instead we let them decide on a day out they'd like to enjoy together and this year Dylan wanted to go see Sonic The Hedgehog. We set off with the intention to see Sonic and have a browse in the toy shop for some birthday shopping.
As we got to the cinema Dylan noticed a small play area that had been set up with a lovely spring theme inside Victoria Square. Immediately after the film ended both Dylan and Scarlet wanted to go explore the play area which featured this beautiful round door with it's own knocker. Both children enjoyed trying the knocker and guessing who might be hiding behind the door that doesn't open!
There was several areas for playing but the one they seemed to enjoy the most was a small track laid into the fake grass with ride on cars to play on. Dylan and Scarlet took turns driving around the track and Dylan even pushed Scarlet a little when she struggled to go faster.
Dylan much preferred to run around the track, inspired by Sonic's ultra speed!
When it came time to leave neither was happy about the idea but the unplanned element in of the day has been talked about much of the weekend now, espically that big mysterious door!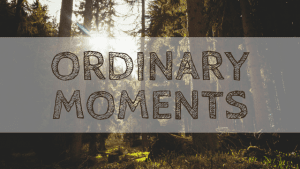 Subscribe to keep up to date


Posts


Comments
Featured post
 AD- I have received compensation for sharing my opinions. All thoughts and opinions are expressed entirely are my own.   Finding your way a...