Monday, 9 March 2020
It's been a while since I joined in with a linky, well over a year now. I have been looking for one or two that I think I'd like to join in with and one of those is The Ordinary Moments with What the Redhead Said. Each week I hope to share some our own ordinary moments as a family.
We starting off on a big week with it having been Dylan's birthday. We don't tend to do birthday parties to celebrate, instead we let them decide on a day out they'd like to enjoy together and this year Dylan wanted to go see Sonic The Hedgehog. We set off with the intention to see Sonic and have a browse in the toy shop for some birthday shopping.
As we got to the cinema Dylan noticed a small play area that had been set up with a lovely spring theme inside Victoria Square. Immediately after the film ended both Dylan and Scarlet wanted to go explore the play area which featured this beautiful round door with it's own knocker. Both children enjoyed trying the knocker and guessing who might be hiding behind the door that doesn't open!
There was several areas for playing but the one they seemed to enjoy the most was a small track laid into the fake grass with ride on cars to play on. Dylan and Scarlet took turns driving around the track and Dylan even pushed Scarlet a little when she struggled to go faster.
Dylan much preferred to run around the track, inspired by Sonic's ultra speed!
When it came time to leave neither was happy about the idea but the unplanned element in of the day has been talked about much of the weekend now, espically that big mysterious door!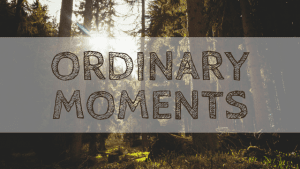 Sunday, 1 March 2020
*AD (not paid)- The products featured have been sent to us for review*
*All thoughts and opinions expressed are entirely my own*
We all know that YouTube is very popular, especially for children with so many great nursery rhymes and song channels like Chu Chu TV. Scarlet has always loved listening to the little songs and is regularly found dancing around to them which is why I was so excited to hear Chu Chu TV have brought out a range of surprise egg toys with
Character Options
to go along with their YouTube channel! A firm favourite in our house from Chu Chu TV is Johnny Johnny,Yes Papa song which gets sung at all hours of the day by one of the children. Even Simon walks around singing the catchy tune so it really is no wonder their videos have been seen over three billion times! Chu Chu TV are most definitely popular with children since they also have over 5 million subscribers on their channel. I really think their new Peek and Play Surprise Eggs range will be a big hit too.
We got sent two of the toys in the new Chu Chu TV Peek & Play Surprise Eggs range. Firstly is the Chu Chu TV Train and we also recieved the ABC Starter Set of Peek and Play Surprise Eggs. They are perfect for Scarlet since they have no small parts and are designed to be played with by children as young as 18 months.
Scarlet was immediately interested in the eggs and ran to me shouting "eggs, eggs!" when she found the boxes sitting on the floor for her. As you can see she was very excited to open up the boxes and see just what the new Chu Chu TV Surprise Eggs range could do.
Chu Chu TV Peek & Play Surprise Eggs - Chu Chu TV Train - £14.99
It didn't take her long to notice the second box and everything was about the Chu Chu TV Train! We opened it up to explore it further,the train has three separate carriages with the first being the train front and conductor seat. This first front carriage has the trains spout which plays sounds and the Yes Johnny, Yes Papa song from Chu Chu TV when pressed. Scarlet was so impressed that it would sing her the song and was happy to join in with the singing! The Peek & Play Surprise Eggs Chu Chu TV Train also comes with a special egg character to be the conductor of the train. If you watch Chu Chu TV you'll easily recognise him as Mr. Harloo the mascot of the YouTube channel.
Chu Chu TV Peek & Play Surprise Eggs - ABC Starter Set - £12.99
The biggest excitement for Scarlet was definitely the Peek & Play Surprise Eggs ABC Starter Set. The set contains 5 eggs which are all individually wrapped to add a special unboxing experience for toddlers.
Each Peek & Play Surprise Egg has a special character inside which will match the letter on the back of each egg. The ABC Starter Set contains the letters A through E with other Peek & Play Surprise Eggs available individually (£2.99) to add to the set over time.
Scarlet's favourite animal from the Chu Chu TV Peek & Play Surprise Eggs ABC Starter Set is the cute little dog who she always ensures has a seat on the Chu Chu TV Train!
The who Chu Chu TV Peek & Play Surprise range is bright, colourful and it's very engaging, Scarlet has been playing with the set several times every day for over half an hour each time. Which for her is a pretty long time! She loves playing with the characters and creating different places for the train to visit. I personally love that we can use the Chu Chu TV Peek & play Surprise Eggs to work on phonics, spelling, letter recognition and so much more as she prepares to start nursery next year. We already have some more Peek & Play Surprise Eggs on her birthday list for later this year.
Subscribe to keep up to date


Posts


All Comments
Featured post
 This has been a wonderful long weekend for the celebration of the Queen's 70th jubilee. While we haven't really attended anything p...